You are here

Affiliations
Affiliations
FSA Risk + Benefits is affiliated with top resources in the benefits community and throughout Indian Country.
SHRM, the Society for Human Resource Management, creates better workplaces where employers and employees thrive together. As the voice of all things work, workers and the workplace, SHRM is the foremost expert, convener and thought leader on issues impacting today's evolving workplaces.
Workplace benefit news for HR professionals and employers. Employee management, health care, retirement, voluntary benefit information.
The National Native American Human Resources Association is a non-profit organization comprised of HR professionals working for, or providing professional services to Tribes. Association business is conducted by an elected Board of Directors, who serve two year terms on a volunteer capacity.
www.usetinc.org
United South and Eastern Tribes (USET) is dedicated to promoting Indian leadership, improving the quality of life for American Indians, and protecting Indian rights and resources on Tribal lands.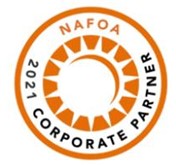 The Native American Finance Officers Association (NAFOA) is a national not-for-profit that builds the financial strength of tribal governments and their enterprises by providing educational forums and resources, and by instilling finance and accounting best practices.
Link Disclosure: The information being provided is strictly as a courtesy. When you link to any of the websites provided here, you are leaving this website. We make no representation as to the completeness or accuracy of information provided at these websites. Nor is the company liable for any direct or indirect technical or system issues or any consequences arising out of your access to or your use of third-party technologies, websites, information and programs made available through this website. When you access one of these websites, you are leaving our website and assume total responsibility and risk for your use of the websites you are linking to.